with Erica Johnson Design and Black Fly Media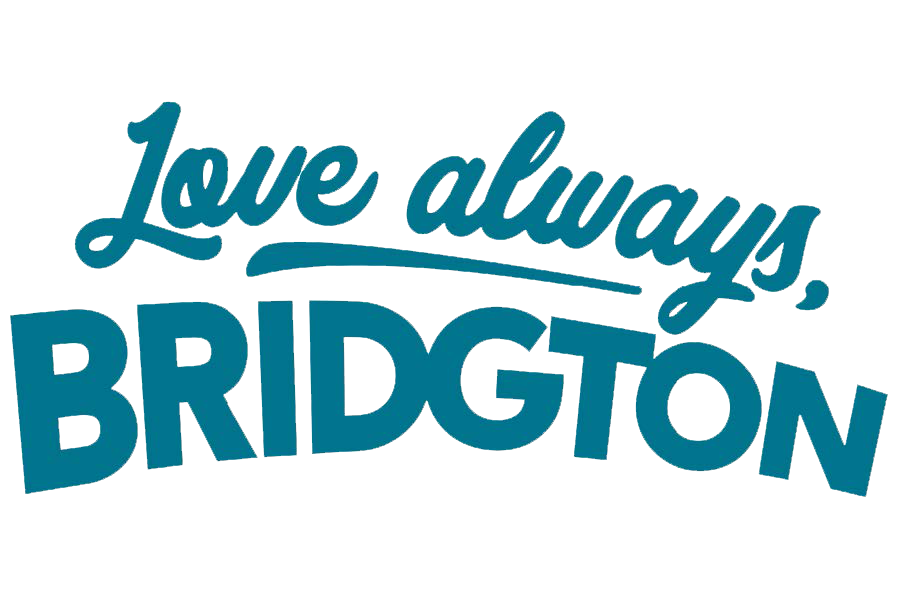 THE SITUATION
When the town of Bridgton, Maine embarked on a branding and marketing campaign to attract new residents and businesses, they faced a challenge: locals notoriously love to hate town branding campaigns. Just a quick Google search on the topic produces results like "Are all town brands, icons, and slogans doomed to mockery?" and "Why is town branding so cringe-worthy?"
Yet, the small town known most notoriously for Shawnee Peak ski area, but also as a summer camp haven and growing retirement destination, had a story to tell and a local economy to grow. And so, the town took a risk and moved boldly forward.
Their marketing, branding & promotions RFP, which our team was awarded, included the following measures of success:
• Improved perception of Bridgton
• More year-round residents and businesses
• Growth in sales and leasing, and inquiries to the same
• Positive media coverage
• Ample response to public campaigns, programs and events
Throughout the process, we rose to the occasion of selling our insights and recommendations to diverse groups of stakeholders including Town Office staff, The Bridgton Board of Selectmen, and ultimately the residents and taxpayers investing in our work.
OUR APPROACH
We began by conducting 30 in-depth resident and stakeholder interviews, which ultimately revealed a common thread of truth behind what draws people to Bridgton and keeps them there. Naturally, we heard about Bridgton's long list of special attributes, including four-season outdoor recreation, quaint downtown, arts scene, full-service hospital, dining, affordable real estate, and a longtime Stephen King connection.
But the most common, and most emotionally poignant, reason for moving there was something else: a personal connection. Whether they had family roots or a family business in town, attended a Bridgton overnight camp, summered at a family lake house, skied at Shawnee Peak, or just visited once, something powerful drew people back again to put down roots. Some called it "a feeling," others "an indescribable, persistent tug."
It sounded a lot like love. And, conveniently, that very word was already carved in ski trails on the side of a Bridgton mountain. We soon realized that love has always been Bridgton's brand, and set to work articulating that.
Visually, we did so through a logo that combined vintage-inspired typography and colors with ads formatted as postcards and letters from the town, signed with the new tagline: Love Always, Bridgton. Giving the tagline a twist (appearing before the town name instead of after) drew attention; and the format as a letter signoff was a nod to letters home from summer camp, postcards, and the nostalgia we heard about that people feel for Bridgton after they move away. We wanted to build a campaign that brought that feeling to life and shared the sentiment with a wider audience.
Next came a film which was shown at an August brand launch event at the downtown movie theater The Magic Lantern.
THE RESULTS
In front of 200+ residents who came out to the event at the Magic Lantern, the video received a standing ovation (and calls for an encore!), and the event was covered by local media. That same day, we launched a Facebook page for the town (they previously didn't have one), and posted the video to the page. Without any paid reach, it was shared so many times that it rocketed to nearly 100,000 views (20x Bridgton's population) in one week. It was shared 721 times with 72 comments, many of which were people telling their personal stories about what Bridgton meant to them.
We also completely rebuilt the town's website, bringing it into alignment with the new brand and adding crucial new functionality. Through the website, the town has received notes of encouragement and accolades from residents on the new brand, as well as inquiries from the exact target audiences they wanted to reach (for example, millennial remote workers looking to relocate from the Greater Boston area). The town has also received local, regional, and national media attention, including placement on a list of America's Best Mountain Towns – the exact thing we hoped to get it noticed for. And the Maine Association of Realtors named it the #2 hottest town in the state for 2017, the year the campaign ran, citing its increased real estate sales numbers and prices.
This campaign delivered on each of Bridgton's strategic goals; and most importantly, the community is living the brand. Morale is up, as is community engagement, visibility, and national awareness. What's not to love?